This August I have been quite naughty and bought a bunch of stuff for no reason. I guess I justified it as my gift to myself because my birthday is in August. So doing this post or this blog for that matter is sort of my online journal and this would also help keep my spending in check since I can see all the things that I previously bought.
Almost all these items I got was on sale so don't judge! >_<
Clothing Item and accessories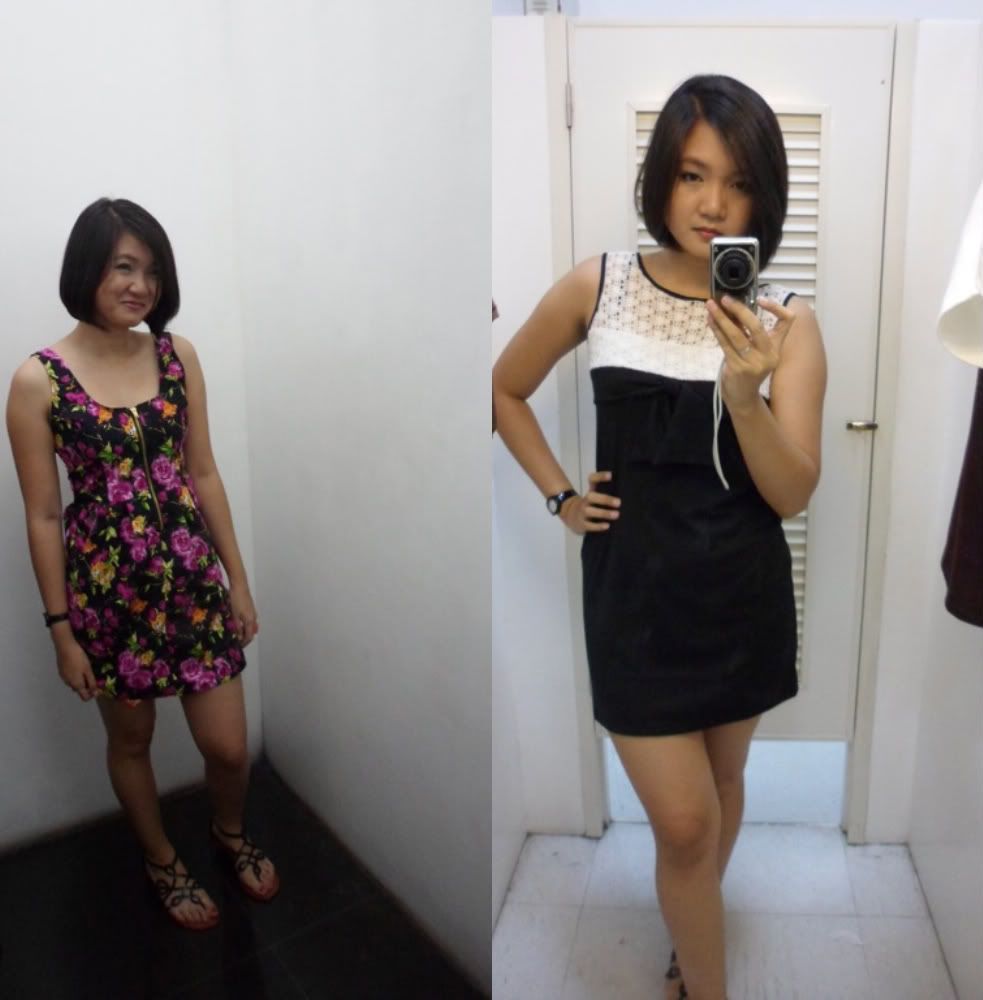 The floral dress in the left is by "Mint" and the black & white knitted dress is by "Attitudes". Both of these were on sale about P300 ($6-$7) each.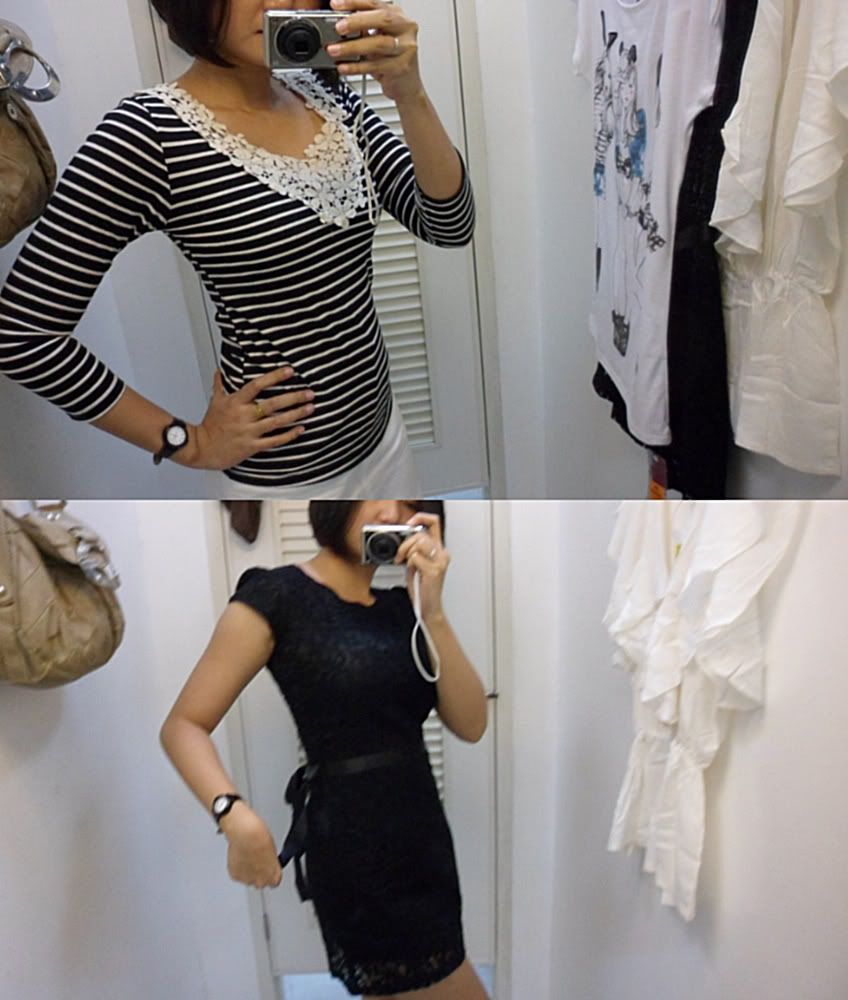 Striped knitted top is by "Weekender" P400/ $8 and the Black lace dress is by "Samlin" P750/$16. Both were on sale.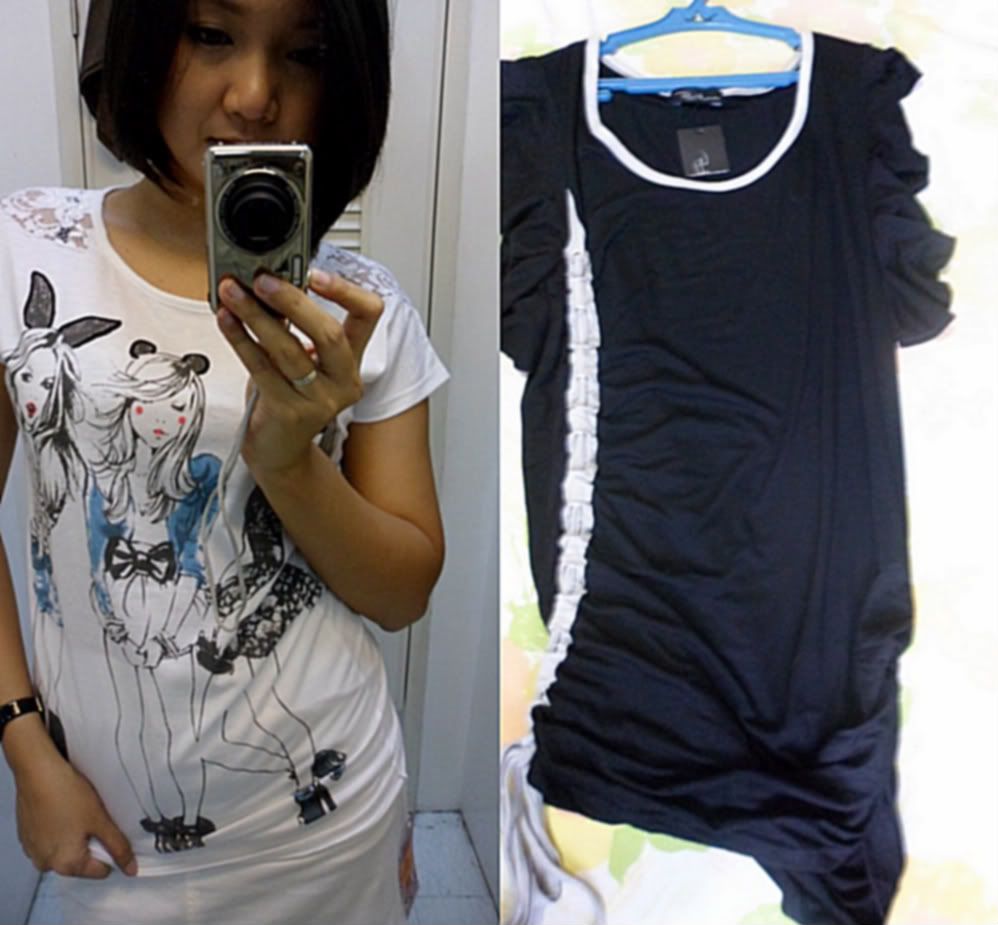 The white printed lace shirt was about P200/$4 I don't know the brand name since I took out the tag. the black jersey dress is by "Bettina" and this was not on sale I believe it was around (P860/$20). This dress looked so good on.
This was partly a gift from my brother and I added some money. Since I want a proper dark wash jeans I decided to get a Levis. I was persuaded by my cousin to have the length altered and I kinda regretted it now. It liked it the way it was before. So lesson learned follow your gut when deciding to alter expensive clothes. This was around P2,600 /$60. I'll just have to learn to love it.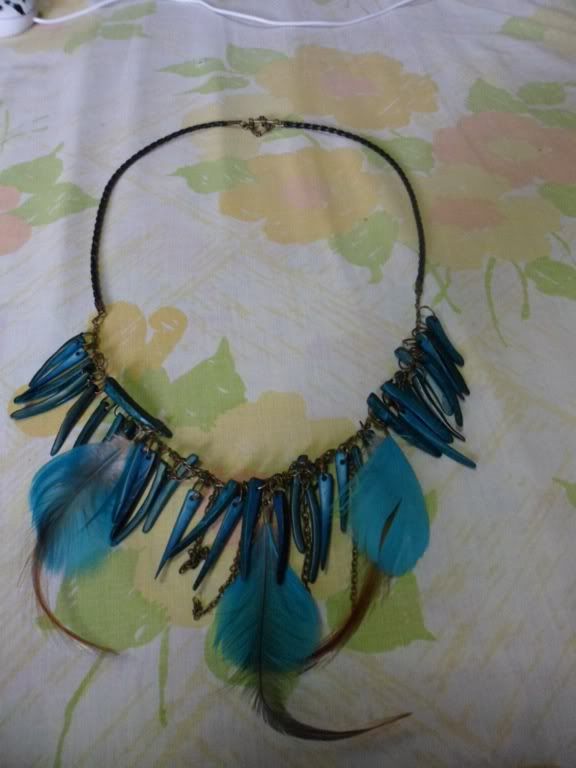 This was a gift from my brother's friend Megan. Thank you Megan I love this necklace.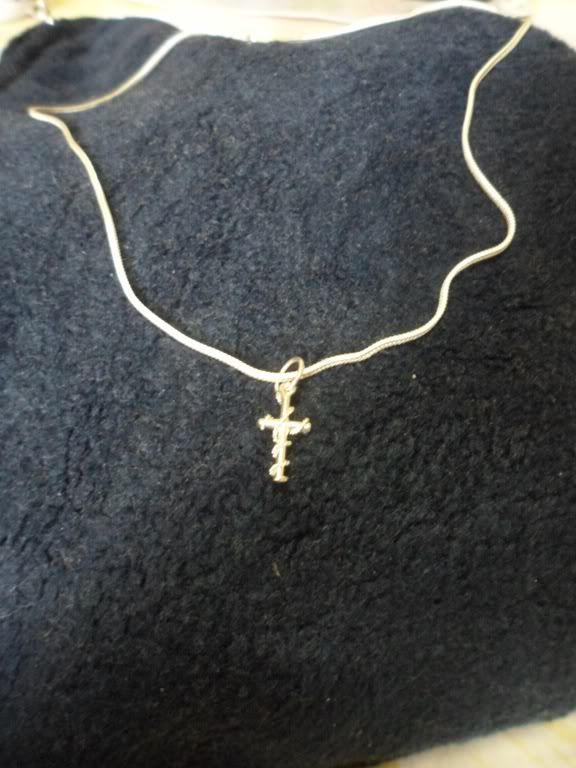 This my mom's gift for me. Simple silver cross necklace! ♥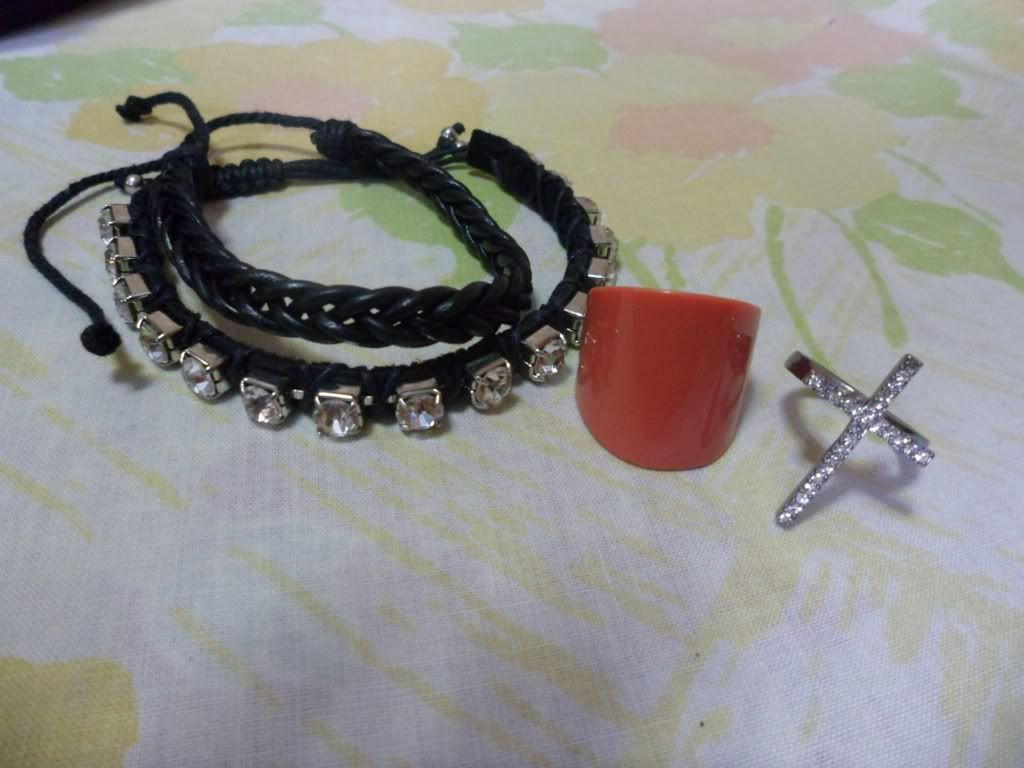 The black leather bracelet was given by my brother, the black with the bling bracelet and the cross ring is from the "Forever21" store in Singpore which was about 14 and 7 Singapore dollar respectively, and the coral statement ring was around P200/$4.
Beauty products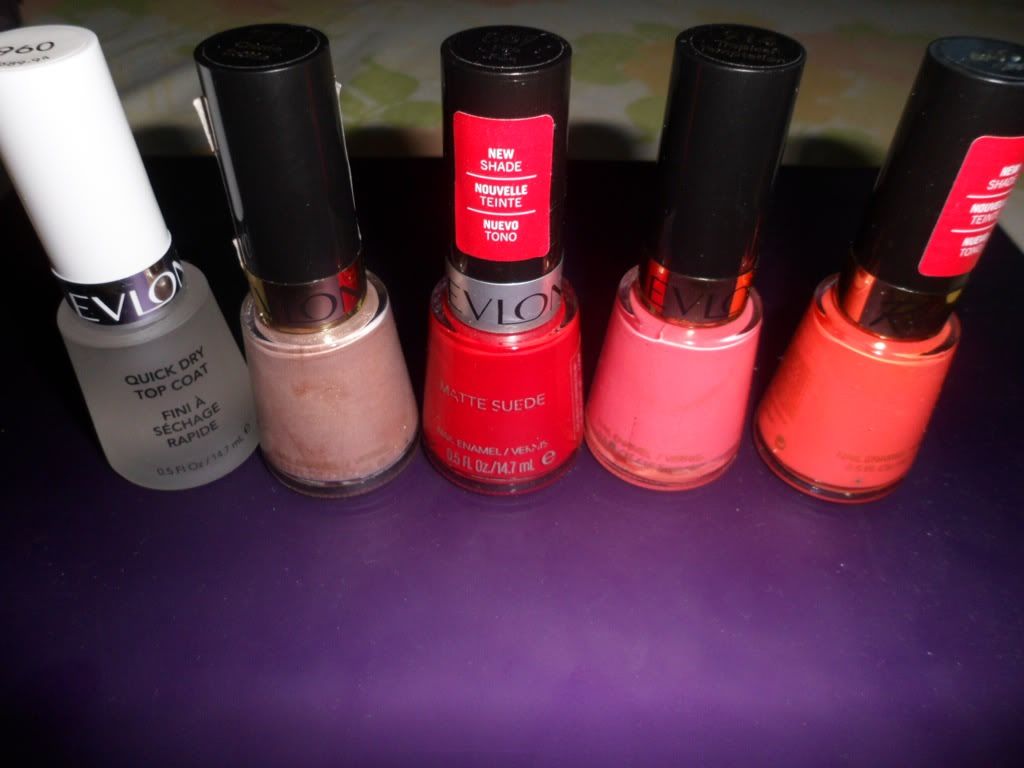 I got 5 Revlon nail enamel. Left to right (Quick dry top coat, Creme brulee, Fire Fox, Tropical Temptation, Siren) These were about ) P225/$5 each.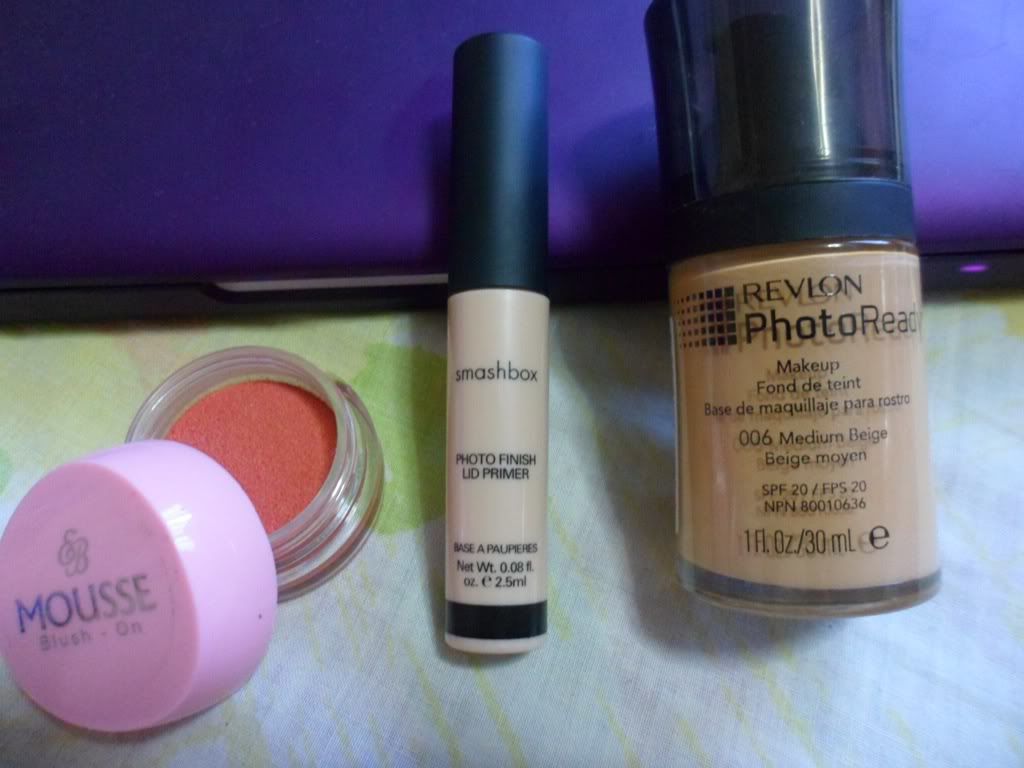 Ever Bilena Mousse Blush in Dusty Mauve (Love this blusher!) (P200/$4), Smashbox eye primer (P1,505/$24), and Revlon Photoready foundation in 006 Medium Beige (P860/$20)
Every month Sting, my boyfriend, will buy me books since he knows that I love reading. For the month of August he got me two books which were P300/$7 each and I'm excited to read them. I'll let you know how I feel about them soon.
Well I think thats all I got for August clothing and beauty wise. There were a couple of skincare products that I did not include in this post. A separate blog post will be made for skincare and bath products that I use.