IN
♥ The new house of night book "Destined". I believe that this is the 8th book of the series and I simply love it! New characters were introduced and alliances were made with former enemies. This book is just amazing with all the twists kept me reading until dawn. The only down side is that I have to wait for the next book to come out soon. Bought this book as soon as it came out and finished reading it in a day. Love IT!
♥ Twilight Saga. I think I'm the last person on earth who haven't read this series. I watched all of the movies but I never did read the books. So my co-worker lend me her copy of the books. I have already finished the first to books and I think that the books definitely stumps the movie.
♥ Cash Gift from the office. October is the month where we can expect additional bonus for the incoming holidays!
♥ Long weekends in the Halloween week.
♥ Elf Flat top powder brush from the pro line.
♥ Elf eyelid primer in nude. (comparable to smashbox photo finish eyelid primer)
♥ Bath and body works cooling spray in "Sweet Pea"
♥ Music - What do you want from me by Adam Lambert.
♥ Inexpensive accessories from a local store in my area. Favorite place to get trendy and inexpensive accessories!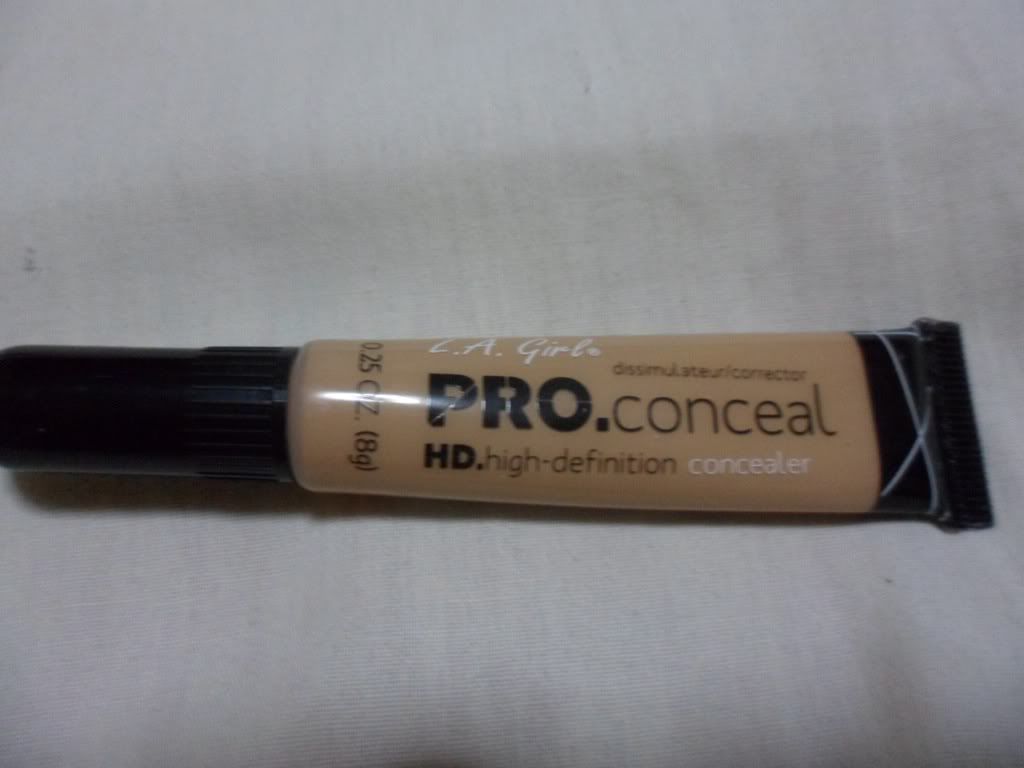 ♥ LA girl PRO Conceal, high definition concealer. This is my lifesaver since my Skin is freaking out at the moment. It has great coverage and a lot of color rage to choose from.
OUT
♥ Massive acne outbreak due to hormonal imbalance. Went to my endocrinologist to have my medication adjusted.
♥ Maybeline Angel Concealer. Good for under eye circles but terrible for covering acne. It aggravates existing acne making them more noticeable.
♥ Broken AC in my room. Guess this is where my cash gift will be spent.
♥ Skin irritation from stud earrings. I really have sensitive ears and I can't wear studs.
♥ Loreal Cleanser and Toner. Made my skin break out more.
♥ Spot treatment Gel (Clean and Clear and Garnier).
♥ Smashbox photo finish primer (so expensive compared to Elf primer)