Vital Stats:

Name: Christine Joy
Nicknames
: I have a lot of nicknames - My friends call me "Cj", family members call me "Joy", "Tirang", "Marika", My closest cousin call me "Monster" and my boyfriend call me "Mui".
Birthday
: August 29, 1986
Place of Birth
: Cagayan de Oro Philippines
Star Sign
: Virgo
Occupation

: Accountant
Appearance: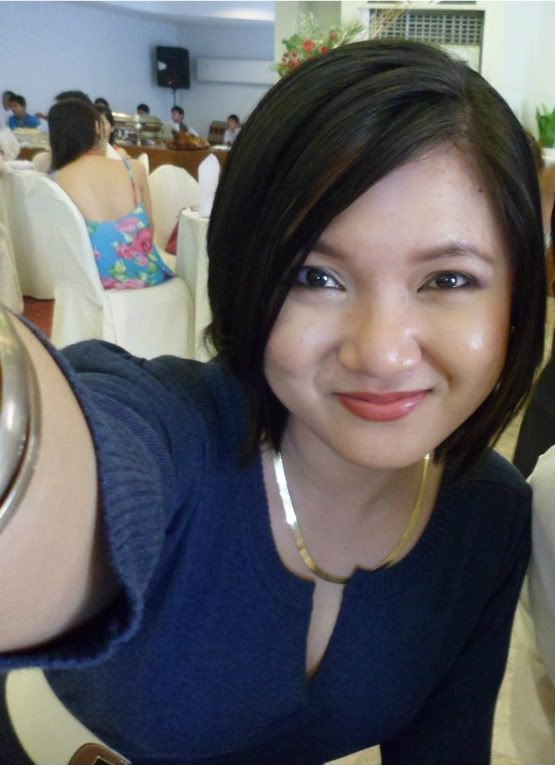 Hair colour
: Black
Hair length
: At the moment it is short
Eye colour
: Brown Black
Best feature
: My lips or mouth. It is quite small for my face.
Braces
: I've had one when I was in my first year of Post Graduate Studies and I had it removed after my graduation. So I had my braces on for over 2 years but, no more than 3 years.
Piercings
: Only on my earlobes.
Tattoos
: None but it may be interesting to get one.
Righty of Lefty: I'm a Righty


Firsts:

Best friend
: I don't really recall, but my cousin Charissa Kay aka "Monster" is one of the people I consider my best friend and also my boyfriend Colsid-Rey. Me and my boyfriend were best friends before we became boyfriend and girlfriend.
Award
: I've won Miss Love, She's got the looks and best in casual attire in a beauty contest at my elementary school. I've also received a silver medal in my computer subject in elementary.
Sport
: I play volleyball and table tennis but I'm not very good at it though.
Real Holiday
: My first holiday with my family is going to Camiguin Island here in the Philippines and my out the country holiday with my friends is in Hong Kong.
Concert

: Never been to any concert.
Favourites:

Film
: The Bucket List
TV Show
: At the moment I'm loving the Vampire Diaries and America's Next top Model.
Colour: Red, Black and Purple.

Song
: At the moment it is "What do you want from me" by Adam Lambert and "What doesn't kill you makes you stronger" by Kelly Clarkson.
Restaurant
: I love Sentro, it is a local restaurant here in my area where they make the best Pork Kawali.
Store
: National Book Store. I simply love buying books and school and office supplies.
Book: The Hunger Games by Suzanne Collins.
Magazine: I love reading a local magazine called Meg and Cosmopolitan Magazine.
Shoes: I love love love high heels.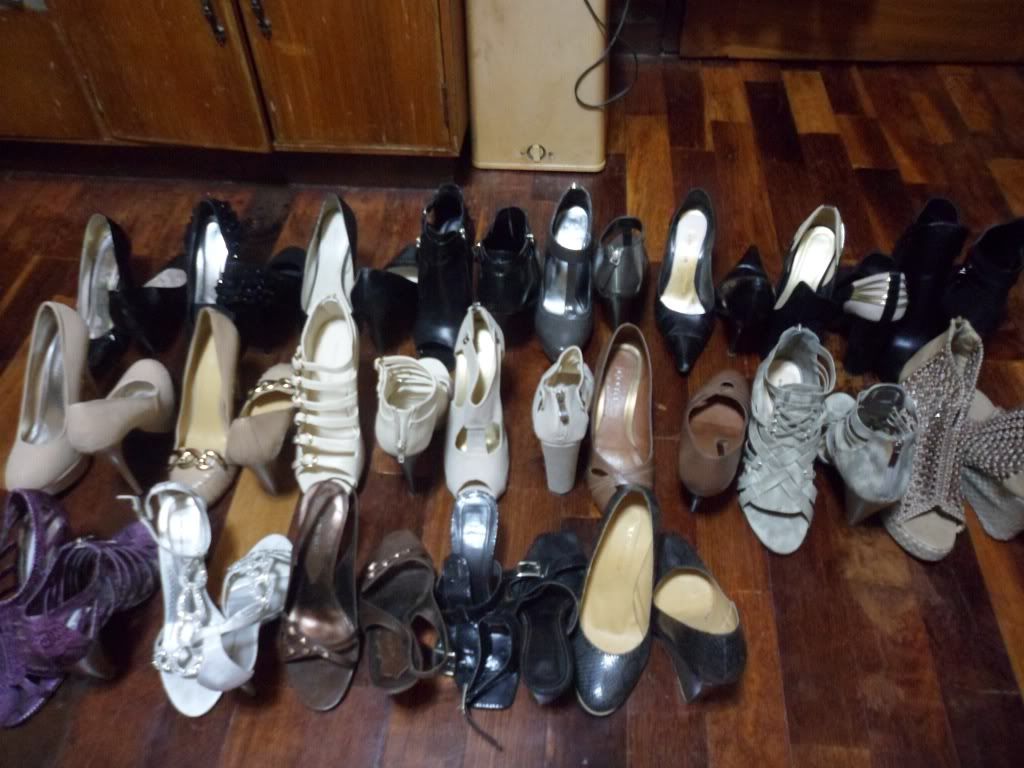 But for days that I feel not dressing up I go for my trusty black converse.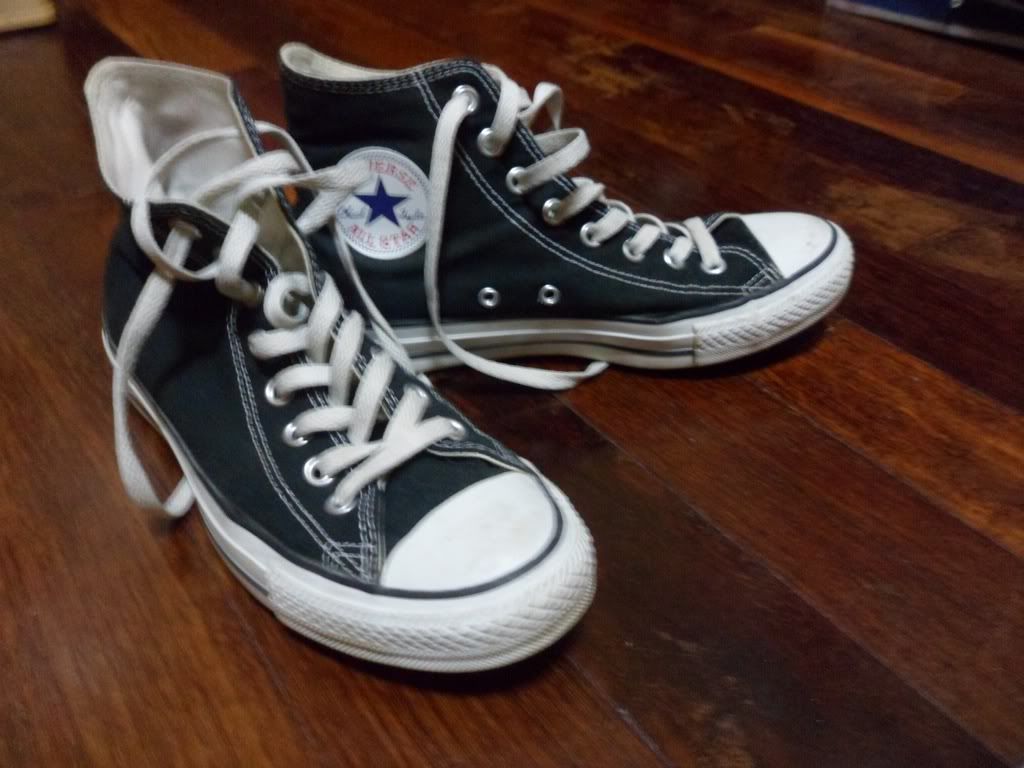 Scent: I love the Burberry "The Beat" perfume. It is just a clean and fresh scent that can be both a day and night scent. You can't go wrong with the Burberry Beat.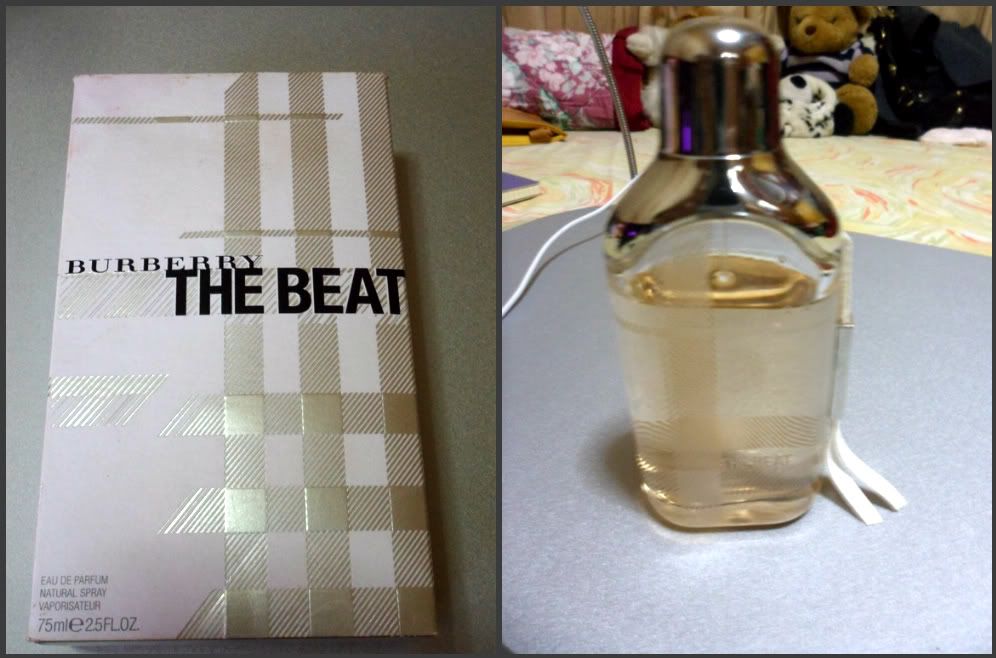 Currently...

Feeling: Ill, I just had a vaccine shot early in the day so I'm feeling like I'm coming down with a fever. 

Single or Taken
: Taken
Eating: Barbeque and potato salad.
Listening to
: Kelly Clarkson "Mr. Know it All"
Thinking about
: Not getting ill. I'm staying positive because I have big day tomorrow at the office.
Watching
: Anime series called "Skip beat", because the plot is so interesting and the characters are great. I highly recommend this series.
Wearing

: Pajamas
Future:
Want Children: I want them but not until I'm at least 28 years old.

Want to be married: Yes
Careers in mind
: I'm an Accountant so anything related to Finance, Banking and Business.
Where do you want to live: Somewhere where there is snow and a lot of malls. We don't have snow here in the Philippines and I really want to wear cute winter outfits especially boots.


Do you believe in:
God
: Yes, I do
Miracles
: Everyday is a miracle.
Love at first sight: No I don't. You cannot love a person that you do not know. It may be attraction and infatuation but I don't believe that it is love.
Ghosts: I do, but I have not seen one in person and I do not wish to see one.
Aliens
: I do. The universe is big and it is so selfish to say that we are the only living intellectual beings in the whole universe. I know there is something out there.
Soul Mates
: Yes I do.
Heaven
Hell
: Although I'm Catholic I'd like to think that all people will find peace in the afterlife regardless of the life they live.
Kissing on the first date: If it is just a peck on the cheek then it is acceptable but if it is full on kiss on the lips then definitely not.
Yourself: I try my best to constantly believe in myself and not give-in to insecurities and doubts.