During the holiday season I was mostly wearing Glitter nails because they looked so pretty and festive. Here are the nail combination that I was wearing over the holidays.
This is my favorite glitter nail combination because it is so classy and festive at the same time. (Revlon's creme brule as base then gold glitter on top)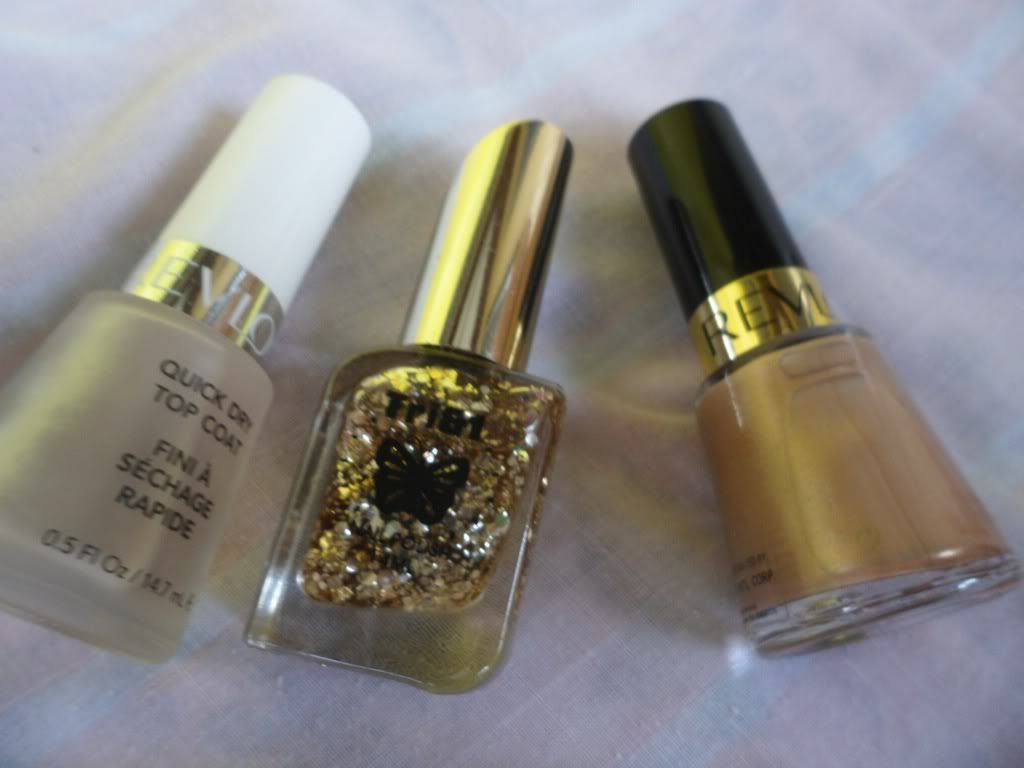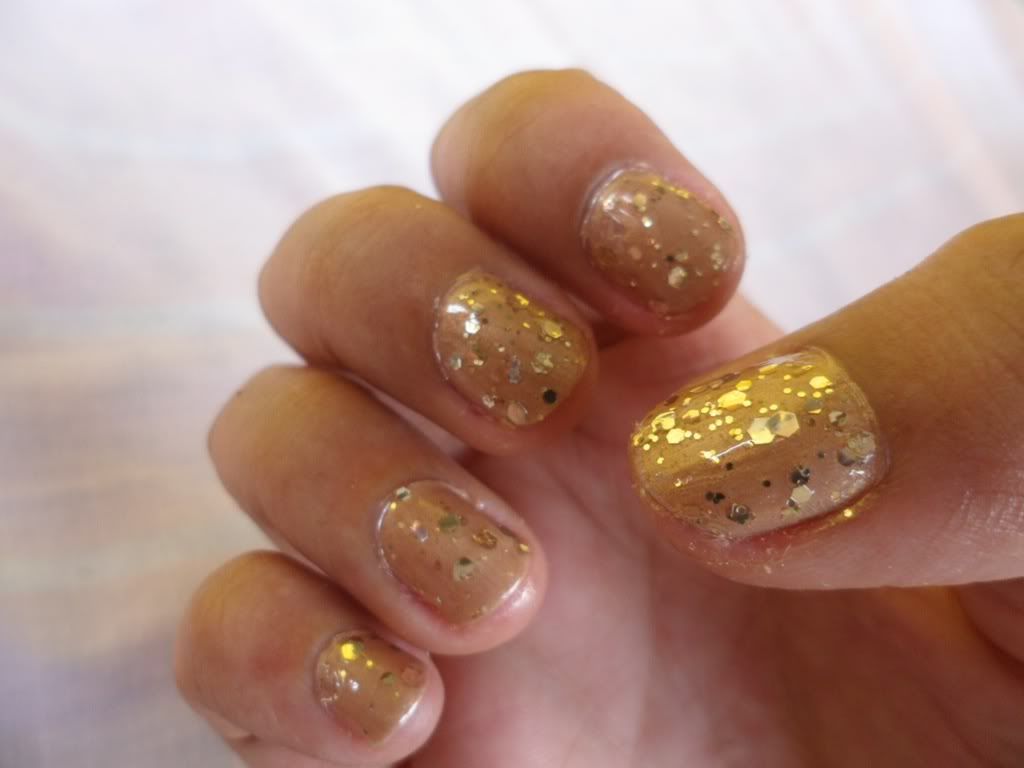 My second favorite nail combination. I like to call "midnight sky".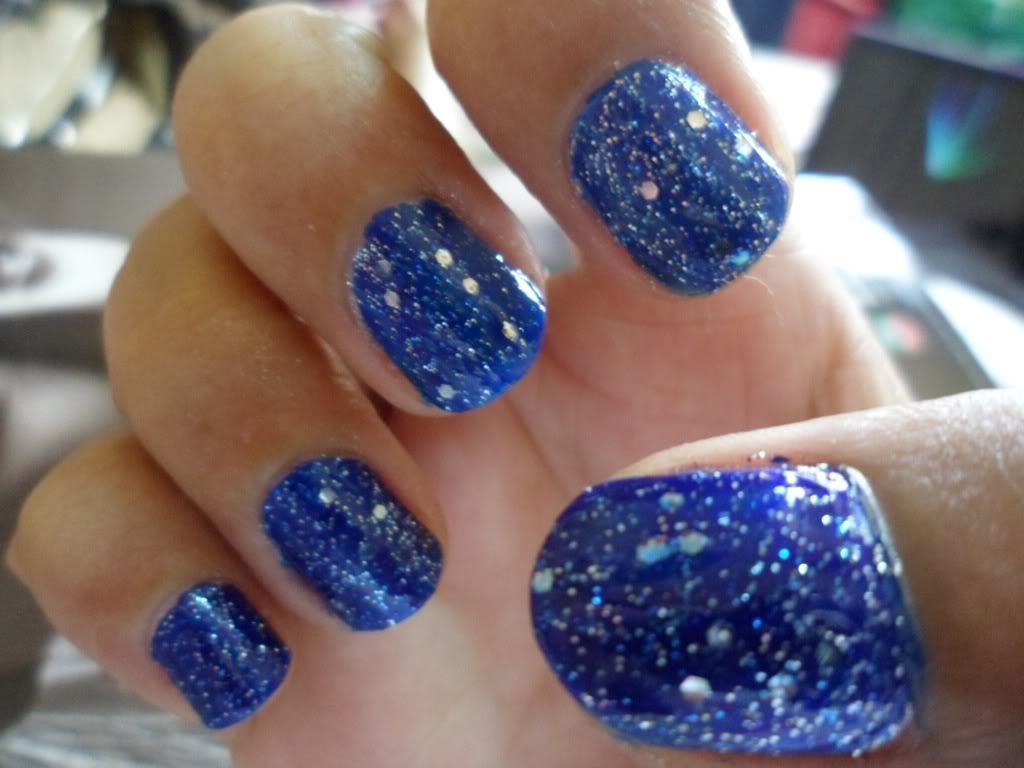 Used the Silver polish in the right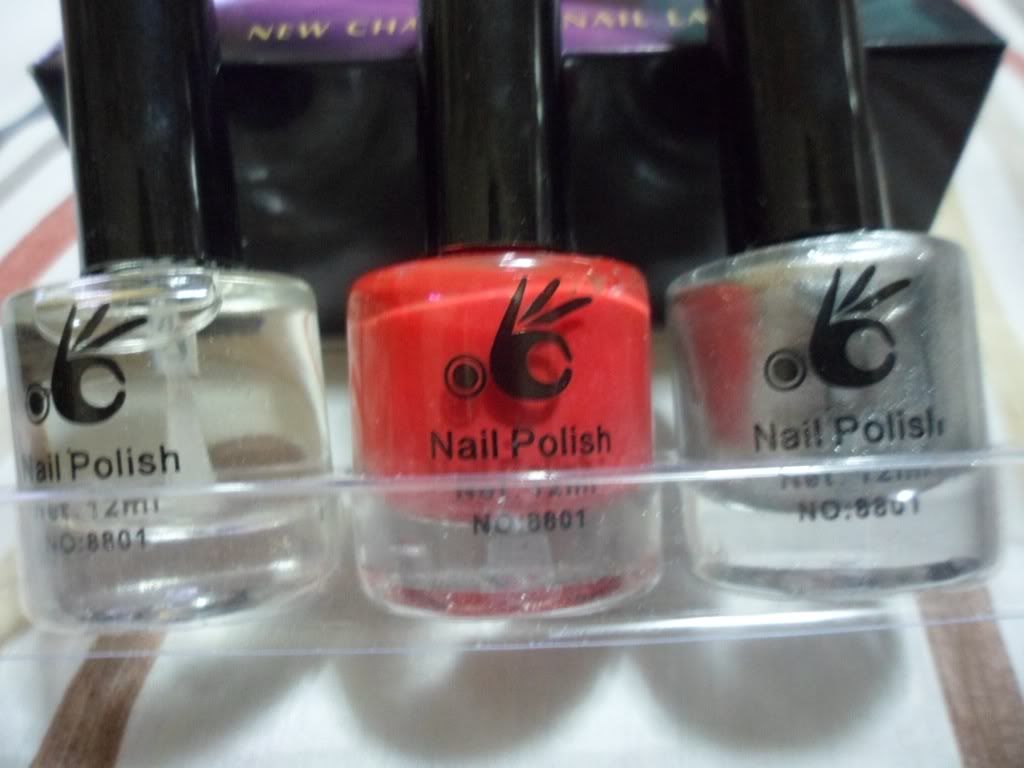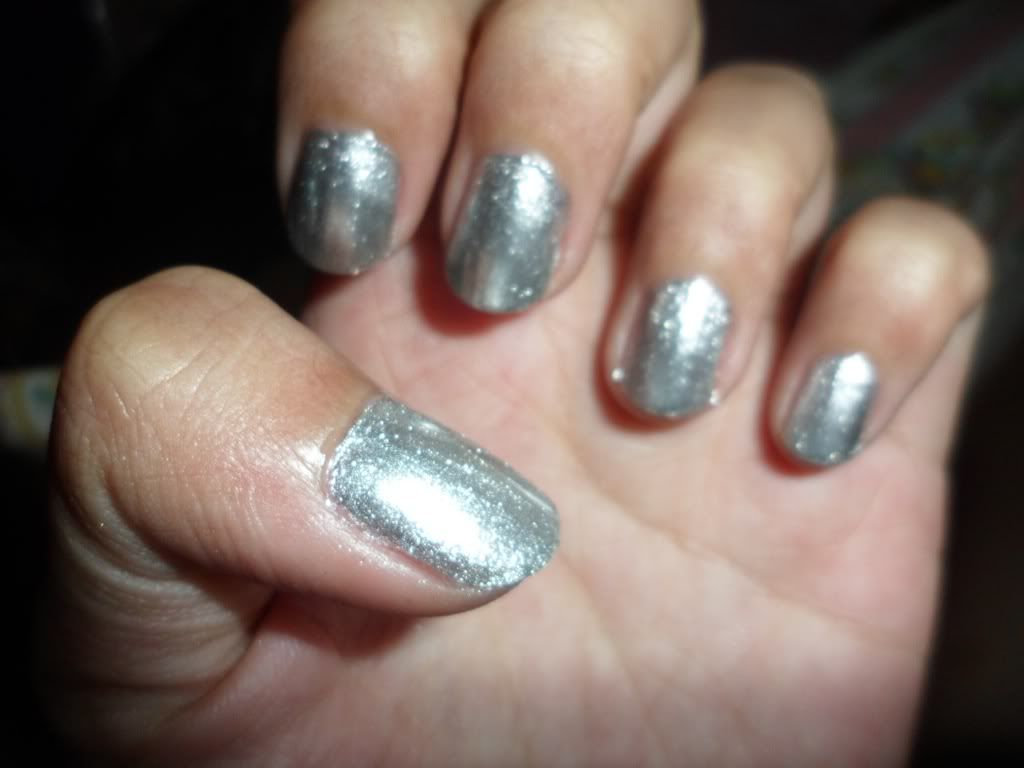 Revlon's Fire Fox - bright red with subtle gold sparkles