I have been using drugstore foundation ever since I have started wearing make-up because I can't justify paying a huge amount of money for high-end foundations that I would consume in less than a month. I have tried many drugstore foundation and I have found out that I like Revlon foundations the most. I am not saying that will I stop trying new foundations, its just that I find myself always going back to my usual Revlon foundation.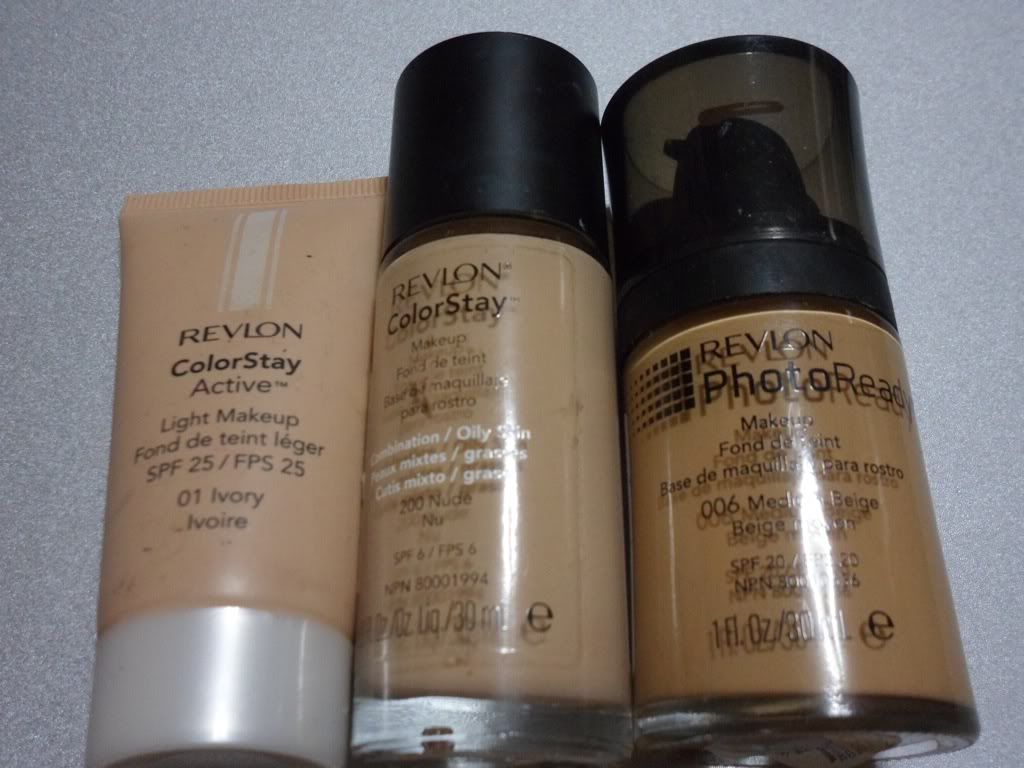 Like most drugstore foundation, Revlon foundations have limited color range and I really don't fit in any of then so I mix my own with a couple of Revlon colorstay foundation and photoready foundation. After considerable amount of trial and error, I have found the perfect foundation combination that match me. At the moment I'm mixing Revlon colorstay in 01 Ivory, Revlon colorstay in 200 Nude and Revlon photoready in 006 Medium Beige.
I like the color stay foundation because it has a matte finish and it is medium to full coverage. The photoready however is more shimmery and of light coverage, this would be perfect for night events that you would want to have extra glow to your skin. The downside of the Revlon foundation is the smell. It has a very chemically smell and at first it was really offensive but I have gotten used to it after all this time. With the colorstay foundation it also does not come with a pump, unlike the photoready one, so it is very difficult to get the foundation out without being messy. Nonetheless I still like the coverage and the finish that it gives when these foundation are mixed together. It is not too matte and not so shimmery, it is like having another layer of skin which is not heavy and greasy at all. I do recommend wearing primer under the foundation for special occasion to help the foundation last longer.
Here is a photo I took while wearing my special mix of foundation. I think it just matches my skin perfectly.