I was caught of guard when a female acquaintance asked me why do I always hang out with guys. I never thought of it much really. It just seem so natural to me when I hang out with my friends who happens to be all guys. I have 5 close guy friends not including my boyfriend. Three of my friends were my classmates in high school but back then we were not really close. The two others we met in University.
Let me tell you my story...
At first I was so afraid or just simply shy to talk to boys. In high school when I was about 13 when I first went to my new school which was a former all boys school I was a bit scared since the girl population was less than a 3rd of the whole population. It doesn't also help that we were the first girls to be accepted to the school in other words we were the pioneer co-ed batch. I had always went to a co-ed school so being around boys was normal for me but the boys in my new high school were shy and curious about us girls since it was an all boys school up until that year. At first it was exciting and fun to try make new friends but it was evident that the there was a division among the girls and the boys in our class. So to enable us to get to know each other the teacher assigned us a seating arrangement that alternates a girl and a boy so that all of us could mingle. Just remembering it makes me laugh. The guys were so funny they don't know how to act around us girls so in the end us girls would feel awkward talking to them. About a month after the guys started getting use to us girls and some guys develop crushes and the like. I was a bit shy back then I would only talk to a few guy friends who I know doesn't have a crush on me and I feel safe and I rarely talked to those who asked me out and confessed to me. I don't know but for some reason every time I see those guys that liked me, I have the uncontrollable urge to run the other way and go into hiding. Dating was not my priority back then but of course I have had some crushes. One time when I was in my last year of high school, this guy who I had a crush on asked me out and we went on a date, after that date he was very sweet and called me every night and always talk to me at school finally he asked if I can be his girlfriend, I really wanted to say YES but something was pulling back. I have this feeling that if I say yes I'll be like a caged bird. I'll be his caged bird and that really scared me. From then on I started avoiding him until we graduated high school but somehow we still managed to be good friends. All of those guys that asked me out that I rejected, ignored and avoided became my good friends. I'm just lucky I guess.
Well you might say that I will never get a boyfriend since I'm afraid of men. But you will be surprised, me and my boyfriend go way way back to childhood but that will maybe be in another blog post.
So back to my guy friends... In high school we stayed in the same class for 4 years, we were in the Honors class we were in the A section and over the 4 yearsof high school only 1 girl was added to the class. So during those four years there was a little bond that formed with the entire class. We were like siblings, we were so comfortable with each other but we have to go our separate ways after graduation. Fast forward to University time I was about 16 y.o. freshmen at my University I encountered some of my guy classmates in high school since we happened to take the same course and classes. We became somewhat close during that time and we met our other friends back then in University. We only became really close when they decided to enroll for Masters degree just like I did and we so became classmates again and even partners when we established our small business at school. Since then we have been travelling together. Unfortunately I'm the only girl in the group so sometimes people get shocked when they know I hang out with only guys, they are my only close friends but really they are decent guys. Every time we go on a trip out of the country I feel so safe and now I even get their very manly green jokes which always involve penis and other male body parts but its okay I totally get them now. They even say that I'm a man trapped in a girl body since I get along better with men now compared to girls.
Honestly now I prefer having male friends than female. Guys have less drama and more fun. My boyfriend doesn't really mind that I go travelling with them alone since they became good friends after I introduced him to them. Sometimes my boyfriend comes along to one of our fun weekend getaways. I did not know when exactly my fear of men got cured but I'm happy now since I get to hang out with my good guy friends. It is also very nice now that I have looked back that I am indeed lucky since 2 of my close friends now were once rejected by me. We laugh about it now when we reminisce the old days but I'm really happy to have them. Now my only wish is to have more girl friends since I'm a really girly girl and I don't have someone to talk about make-up and girly stuff.
Here are some pictures of my guy friends...
Graduation day! We finally finnished our Masters degree...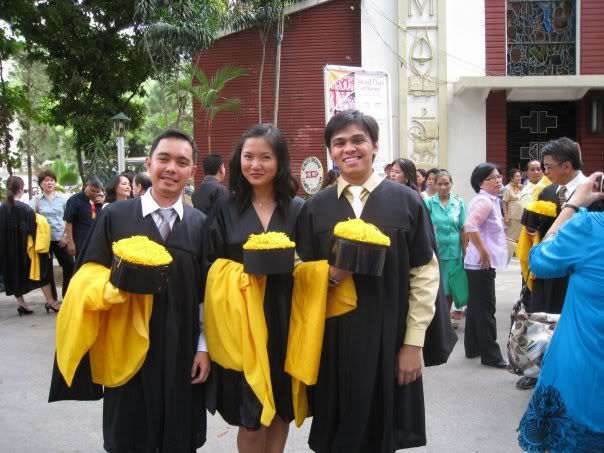 First out of the country trip... Bound for Hong Kong 2010 with the boys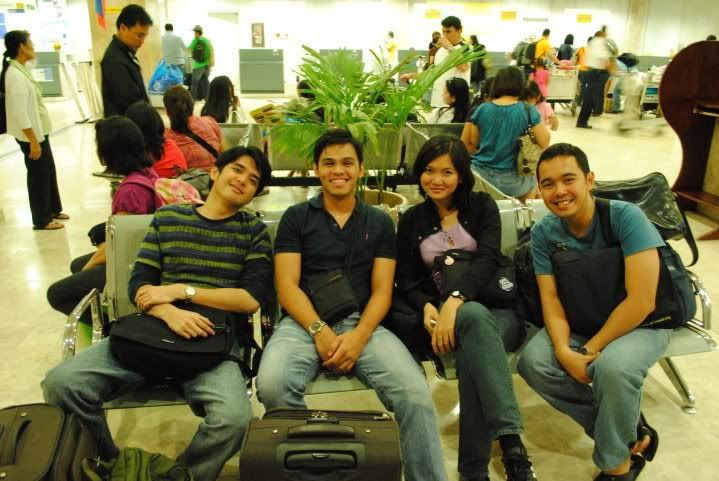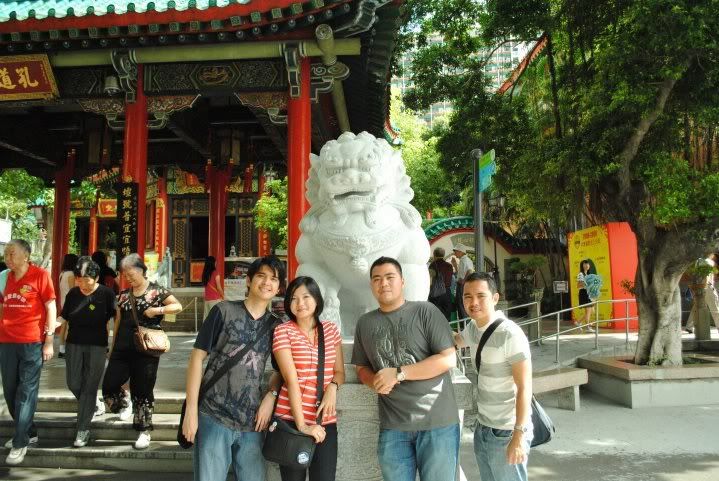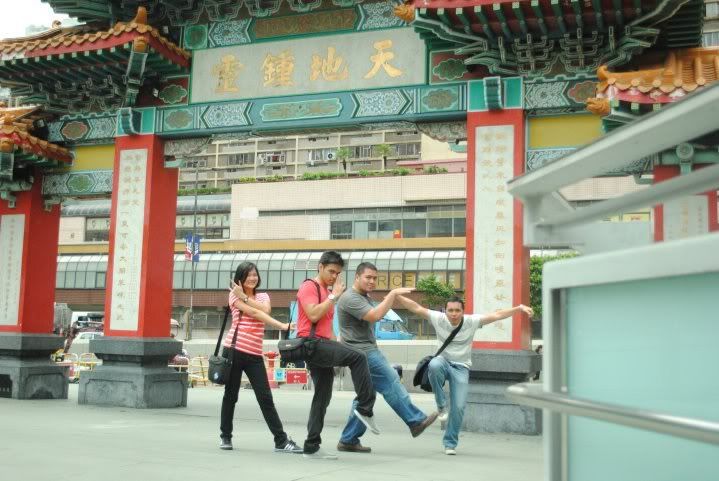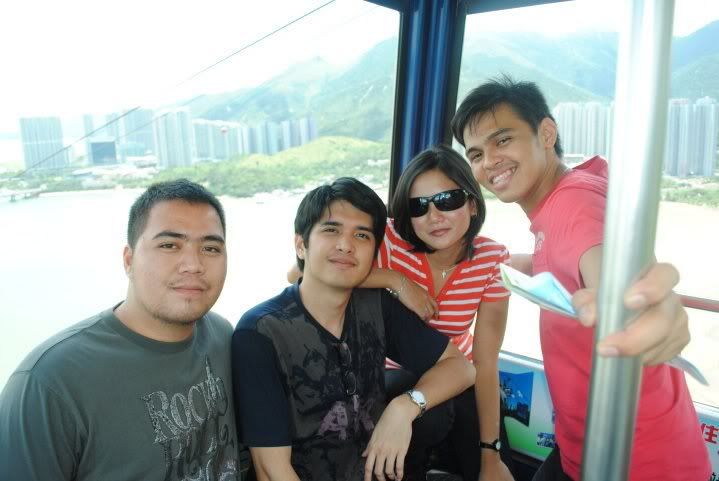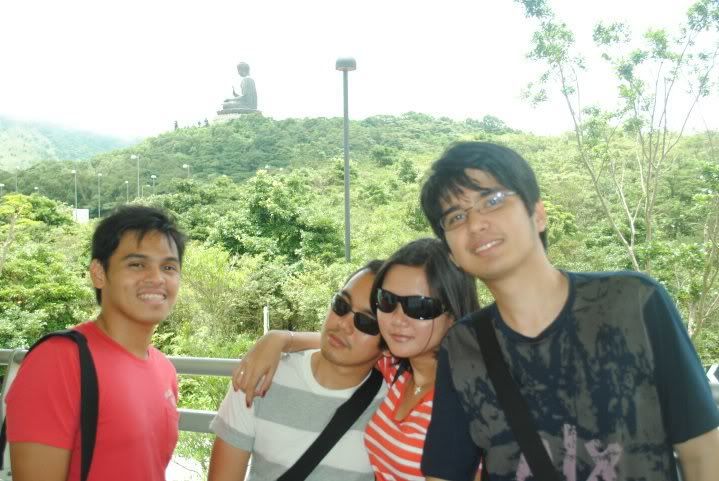 Second out of the country trip ... Singapore 2011
Having Fun at Universal Studios!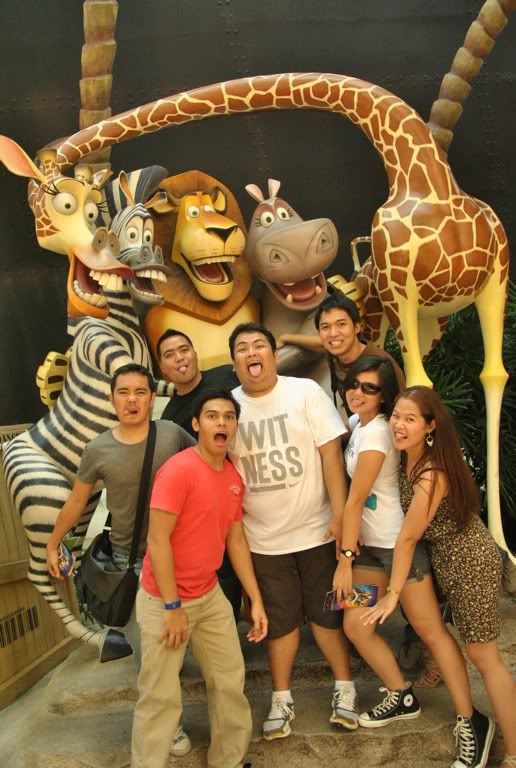 Imitating TV drama cover pose!haha
Had the most amazing experience watching a musical circus at Sentosa Resort World.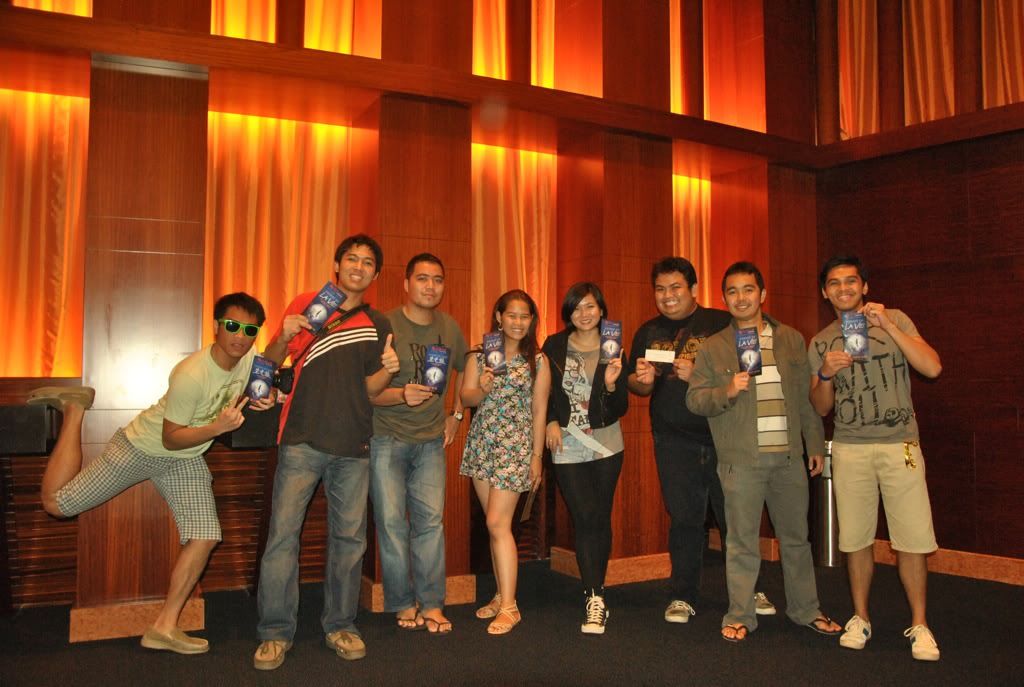 Trying to be flexible!hahaha Fail!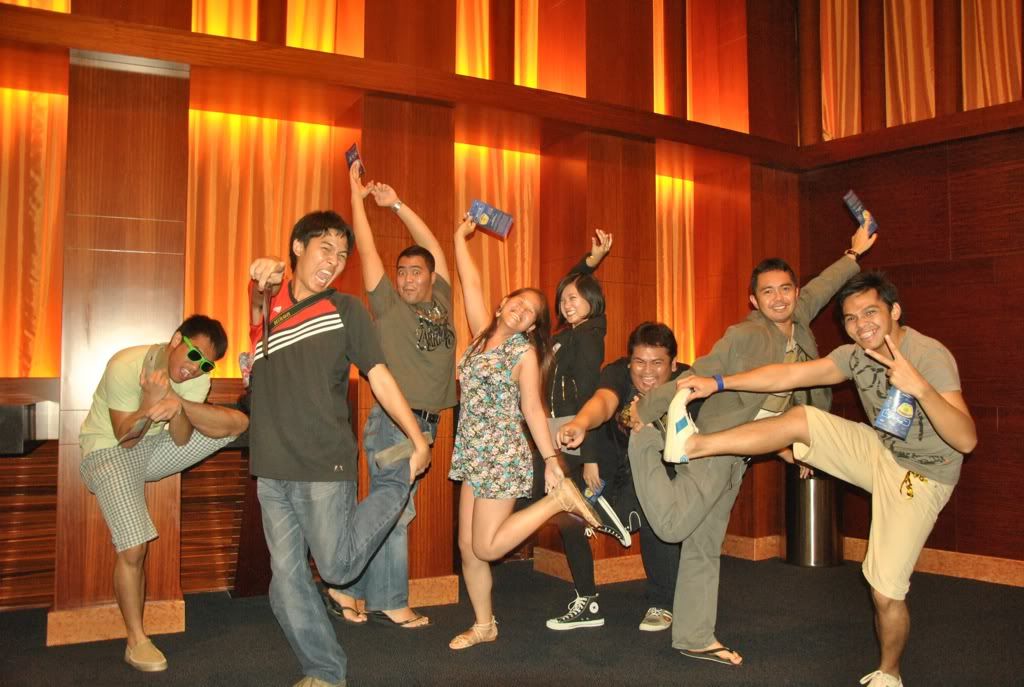 Diving... Summer of 2011
Back to dry land with boyfriend and other friends