I don't know what has gotten into me and but I have been hauling make-up week after week. There are plenty of new things that I want to try out and I grow to love over a period of time then shove them totally at the back of my make-up drawer a week after. So I decided to do the Project 10 pan to stop my pile of make-up from growing and to basically save money because I am saving up for a overseas trip next year with my friends. And maybe just by doing this project 10 pan my spending habits will also change.
So project 10 pan is basically where I should consume or totally use up 10 make-up products before I could allow myself to buy new make-up. This project is good for those old make-up that just sits at the back of the drawers waiting to be thrown out when it expires to be used up. It saves us money and it also gives us a chance to shop our stash and rekindle our love for our old make-up.
Here are the top contenders for my project 10 pan.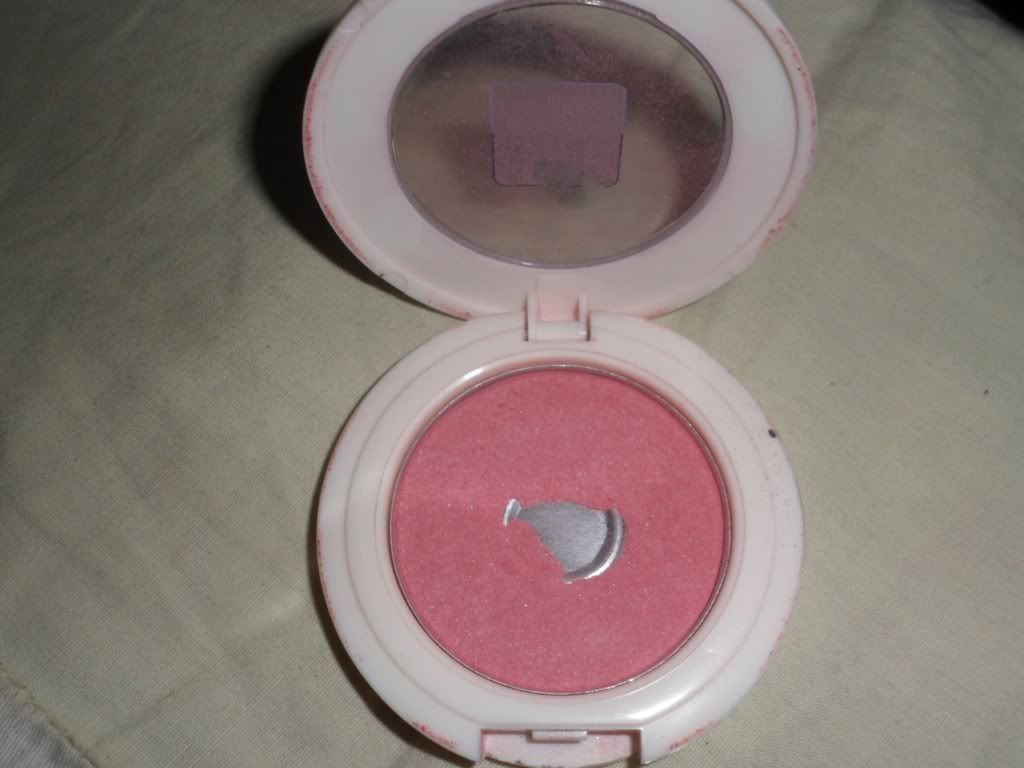 1. Careline Blush - I have already hit pan with this one and I just want to finish this up because this has been in my collection for more than a year now. I can't even see the color since the label has rubbed off.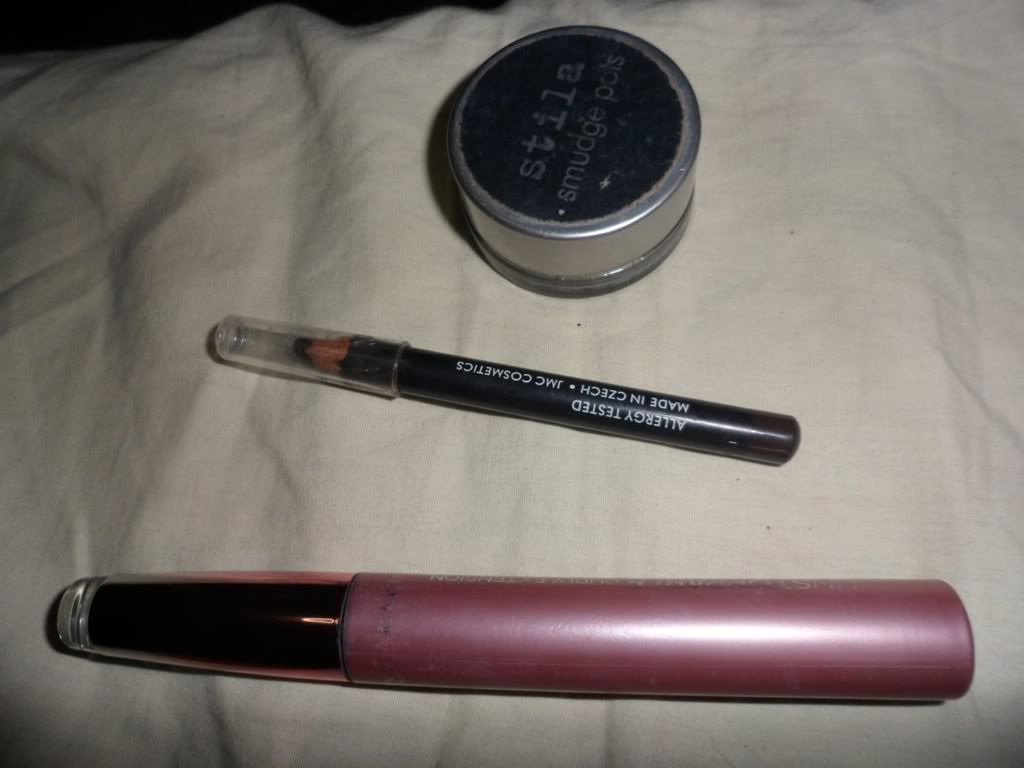 2. Stilla Smudge Pot in "black" - This is my first ever gel liner and I bought this is Rustan's Cebu. I remember this was pretty expensive and I want to finish this since it has already dried out and their are still a ton of product left. I found some great tutorials on YouTube on how to revive dried out gel liners so I'm giving that a go.
3. NICHIDO eye pencil in "black brown" - This is one of my first pencil eye liners so I want to use it up since it may be near its expiry.
4. Maybeline Unstoppable smudge proof mascara in "curly black" - It has shown some signs of drying out so I want to maximize its usage since there are still a lot of product left.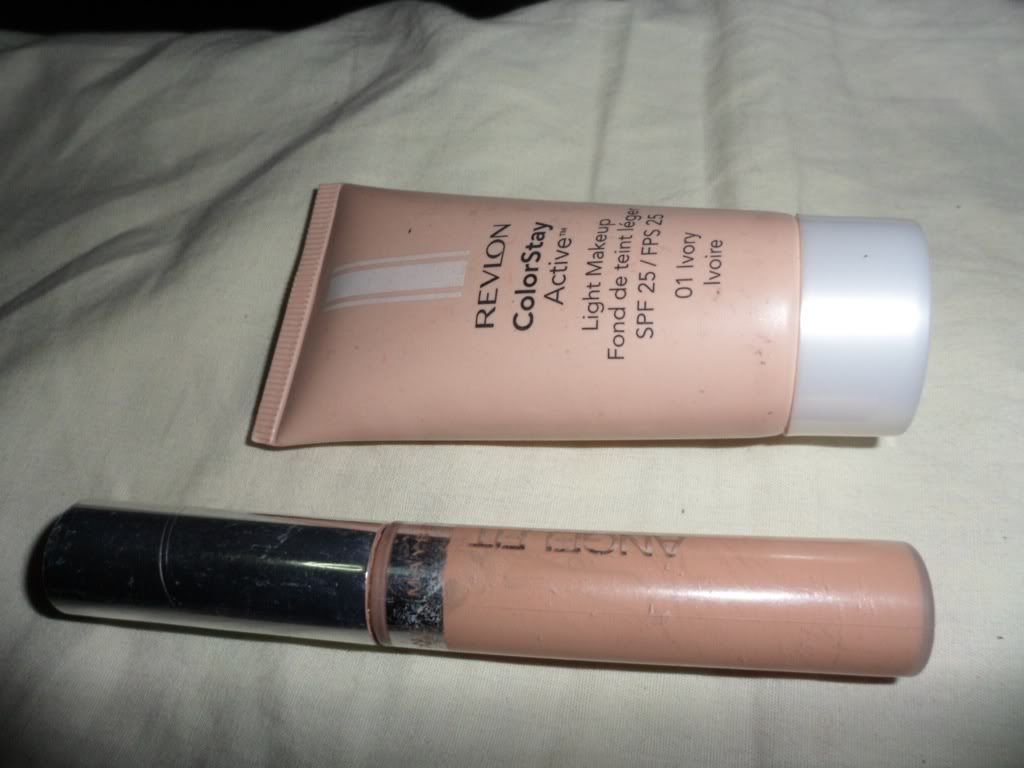 5. Revlon Color Stay in "01 Ivory" - This came in a gift set given to me by my aunt last year and this shade is too light for me so I rarely use it. I use Revlon Color Stay as my foundation in a much darker shade and I sometimes mix it with this color in order extend my foundation if you get what I mean and basically to not waste good product.
6. Maybeline Angelfit perfect concealer - I use to use this concealer everyday and it is perfect for the under eye but I have observed that it does not do well with covering blemishes/acne and it may even aggravate it. So I stopped using it but now since my skin is getting better I will give it a go again but maybe just on the under eye area.
7. NIVEA Lip balm - I have a ton of lip balm that I can't seem to finish so I am going to use this one first before I even touch.
8. Maybeline color sensational in "Coral Pink" - same with the lip balm, I have over 20 used lipsticks that I can't seem to finish so I'll start with this one since this is almost gone.
9. Avon Lip liner - I can't seem to remember when I got this but it was a long time ago and I had recently purchased 4 new lip liners and I totally forgot about this Avon one.
10. Revlon Just Bitten in "Flame" - This lip stain is kinda drying up so before it dries up I'm gonna use it to the fullest.